Projects
Padmore & Barnes II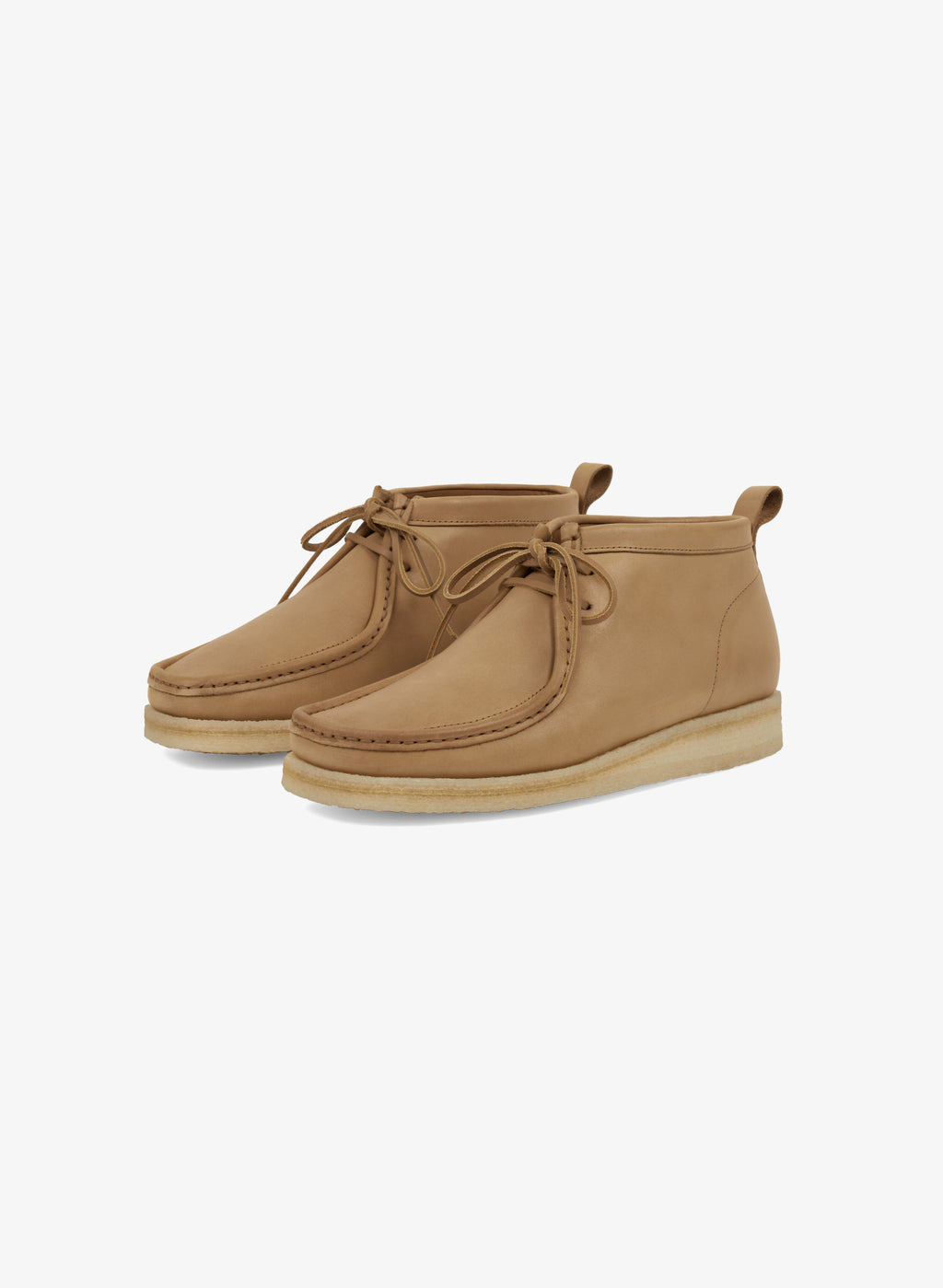 In collaboration with Padmore & Barnes, JJJJound presents a second interpretation of the iconic P404 Original Boot finished in soft leather and rendered in a natural color palette.
Kilkenny-based shoemaking manufacturer Padmore & Barnes has been synonymous with quality, but also taste-making designs since their inception in 1934. Under the ownership of Clarks between 1964-1987, the brand introduced the first Wallabees—the classic crepe-soled desert boots that continue to serve as inspiration for artists from NYC to Jamaica. Today, their brand signatures remain unmatched, sustaining Padmore & Barnes' time-honored commitment to quality and durability.
The 2022 project honors the brand's archetypal silhouette first introduced in 1963 as a partner to the original shoe style P204. True to its pattern from the 1960s, the P404 Original Boot is thoughtfully pared down with its classic Full Moccasin construction in a tan colored natural Vegetable Nevada leather. The shoe's interior is defined by it fully lined interior and finished with a leather branded sock. Soles are produced ethically and sustainably using Padmore & Barnes' traditional No1 plantation crepe rubber.
Available to purchase on JJJJound.com Friday, July 8 at 12 PM EST.