Projects
Danner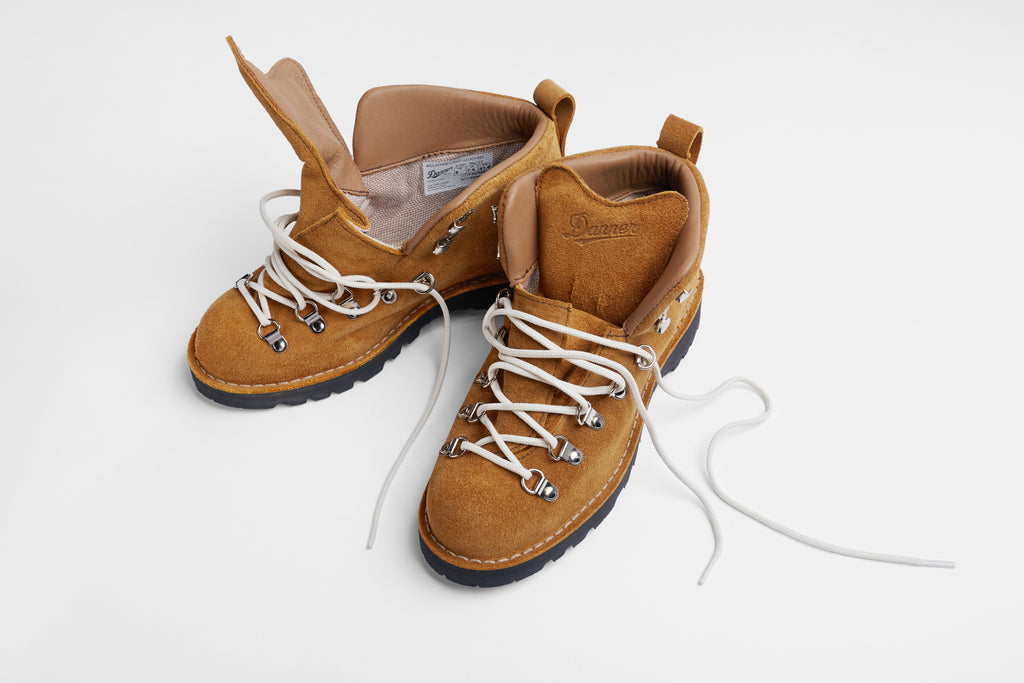 The first pair of Danner boots sold for less than four dollars in 1932. During the Great Depression, raw materials were inexpensive and Charles Danner was determined to develop accessible, high-quality work boots. Danner foresaw the widespread utility of these boots and introduced a mid-weight boot designed for the trail.
This collaboration is inspired by the original Mountain Light hiking boot. Introduced in the early 80s, the model grew to be one of Danner's most iconic styles for its innovative yet pragmatic design.
The boots are still fully manufactured in the U.S.A. in Portland, Oregon by a team of seasoned craftsmen and artisans.
Factory photos courtesy of Danner.
To conceive this new model, the Danner team started with the original Mountain Light hiking boot pattern, one of the brand's most iconic waterproof and breathable GORE-TEX styles from the early 1980s. Then, they added a heel pull tab, only found on the Mountain Trail model. Finished in a durable, waterproof suede, this a very unique Danner hiking boot.
Available to purchase online, for 400 USD, Friday, November 20th at 1 PM EST.