Projects
Eddie Bauer II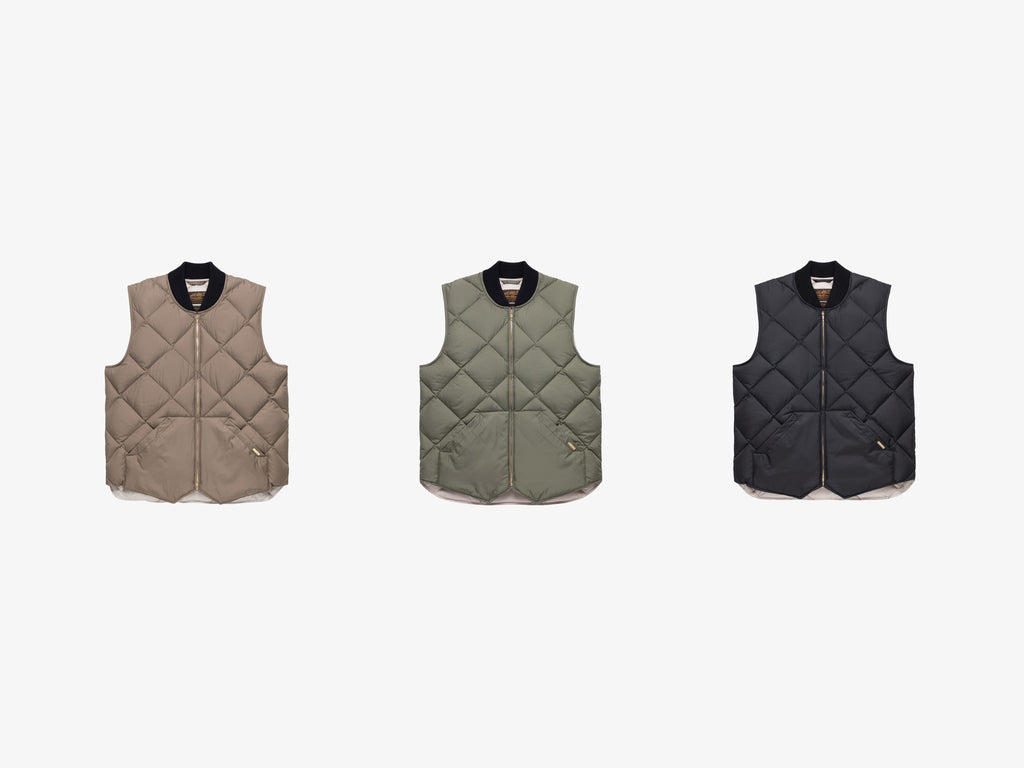 JJJJound introduces a second collaboration with Eddie Bauer, iconic American brand that's been outfitting adventurers for over 100 years. The drop includes three different interpretation of the Canadian vest, in Brown, Black, and Olive finishing. 
The Canadian vest was originally introduced in 1954. This project honors the brand's archetypal silhouette of the sleeveless garment. Drawing from his experiences fishing and mountaineering, Eddie Bauer set out to develop a lightweight, insulated jacket designed to offer a versatile down-filled layering solution for transitional weather and changing outdoor conditions.
Available to purchase for 229 USD on JJJJound.com Wednesday, December 15 at 12 PM EST.