Projects
Brut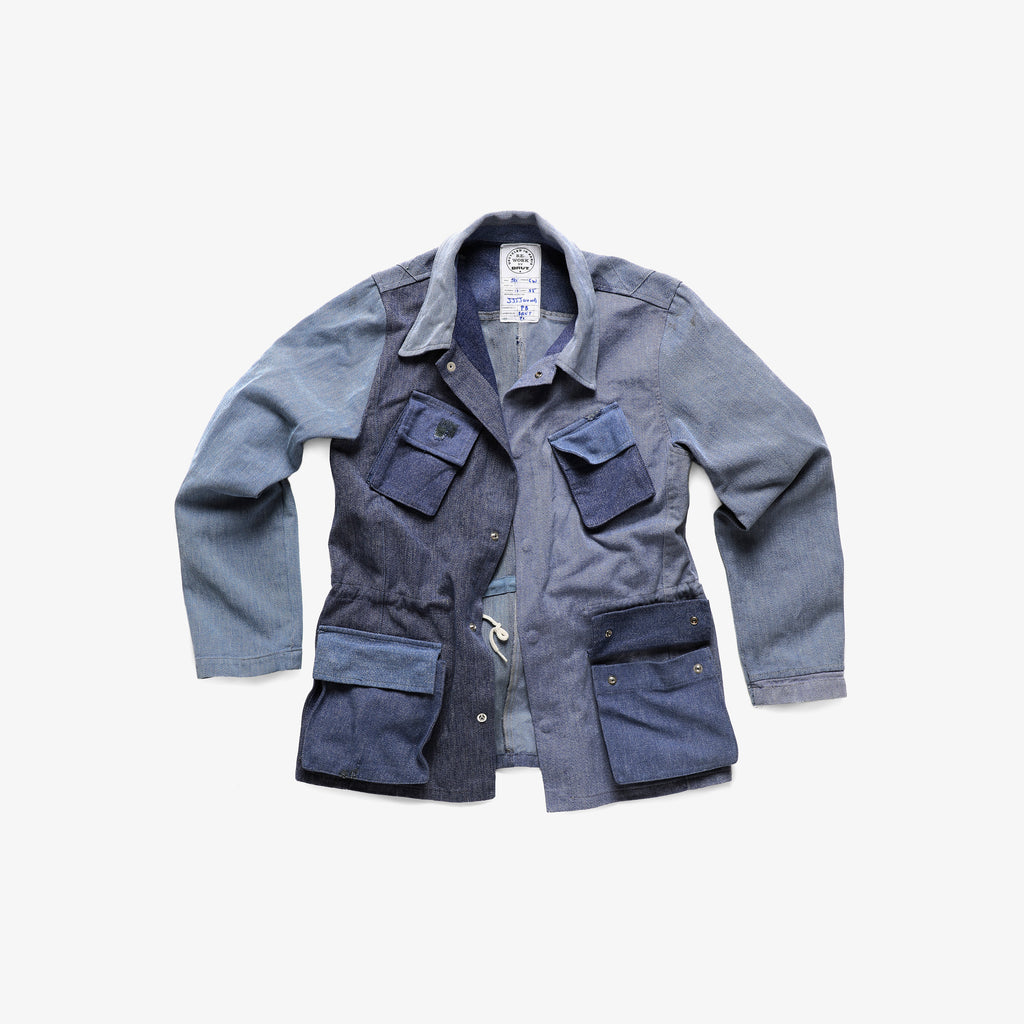 JJJJound introduces a new project in collaboration with BRUT, a vintage archive authority in the world of clothing collectors. The collection includes the famous JJJJound Utility Jacket with the Classic Brut bucket hat using reclaimed Swiss denim.
Based in the heart of Paris and sourcing from around the world, BRUT has positioned themselves as an invaluable resource in the clothing industry. Their approach emphasizes the importance of historical research and values the understanding of evolution which has in turn resulted in an evolutive archive of meaningful garments. BRUT acts as a resource often consulted by the curious, from bedroom collectors to acclaimed costume designers and directors.
 The BRUT Upcycled Utility Jacket and Bucket hat, will be available to purchase on JJJJound.com Friday, November 5 at 6AM EST/ 7PM GMT.