Projects
Eddie Bauer III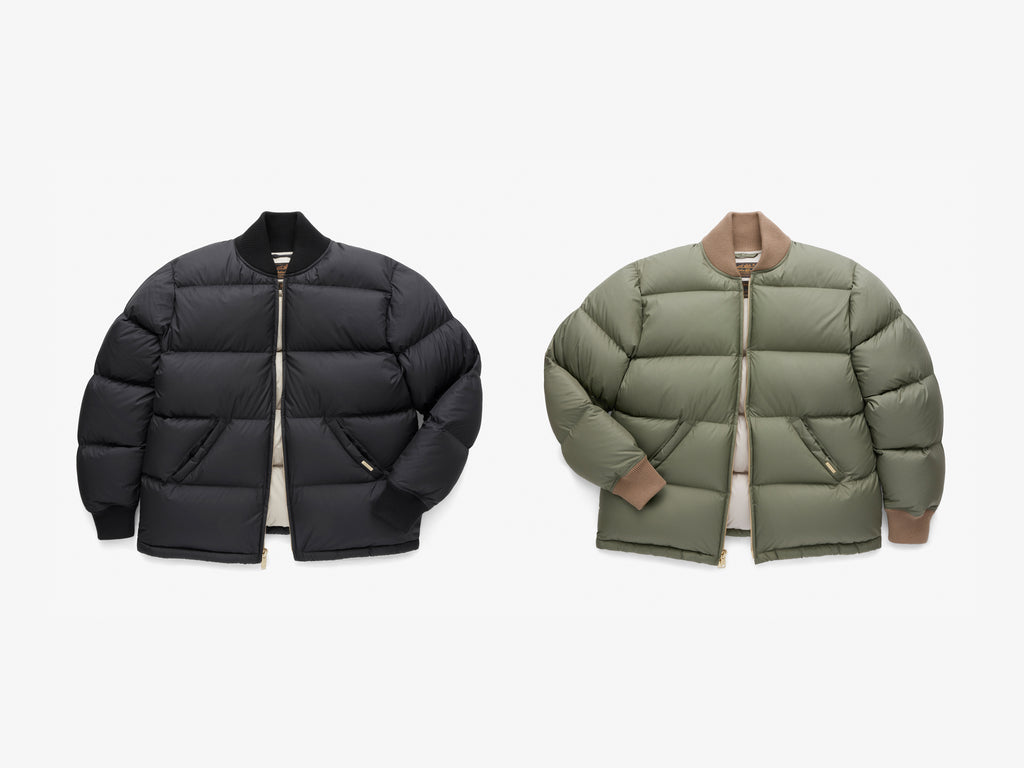 JJJJound introduces a third collaboration with Eddie Bauer, the iconic American brand that's been outfitting adventurers for over 100 years. The drop includes an interpretation of a vintage design from Eddie Bauer's archives and was built with their development team. The new Eddie Bauer JJJJound 22 Down Jacket is available in Black and Olive colorways. 

This project honours the archetypal silhouette of the brand's popular Classic Down Jacket and elevates it to a larger but more compact flight puffer jacket. Drawing from his fishing and mountaineering experiences across the seasons, Eddie Bauer set out to develop insulated jackets in multiple variations, designed to accommodate the needs of the weather and outdoor conditions. The company has since grown into a worldwide outdoor clothing and equipment provider. 

This project marks the third collaboration between the two labels who have been focused on a minimalist offering of tonal jackets made for the ever-changing weather. 
 
Available to purchase Thursday, November 17 at 12 PM EST on JJJJound.com and Friday November 18 on Eddiebauer.com.