Projects
Leather Coach Jacket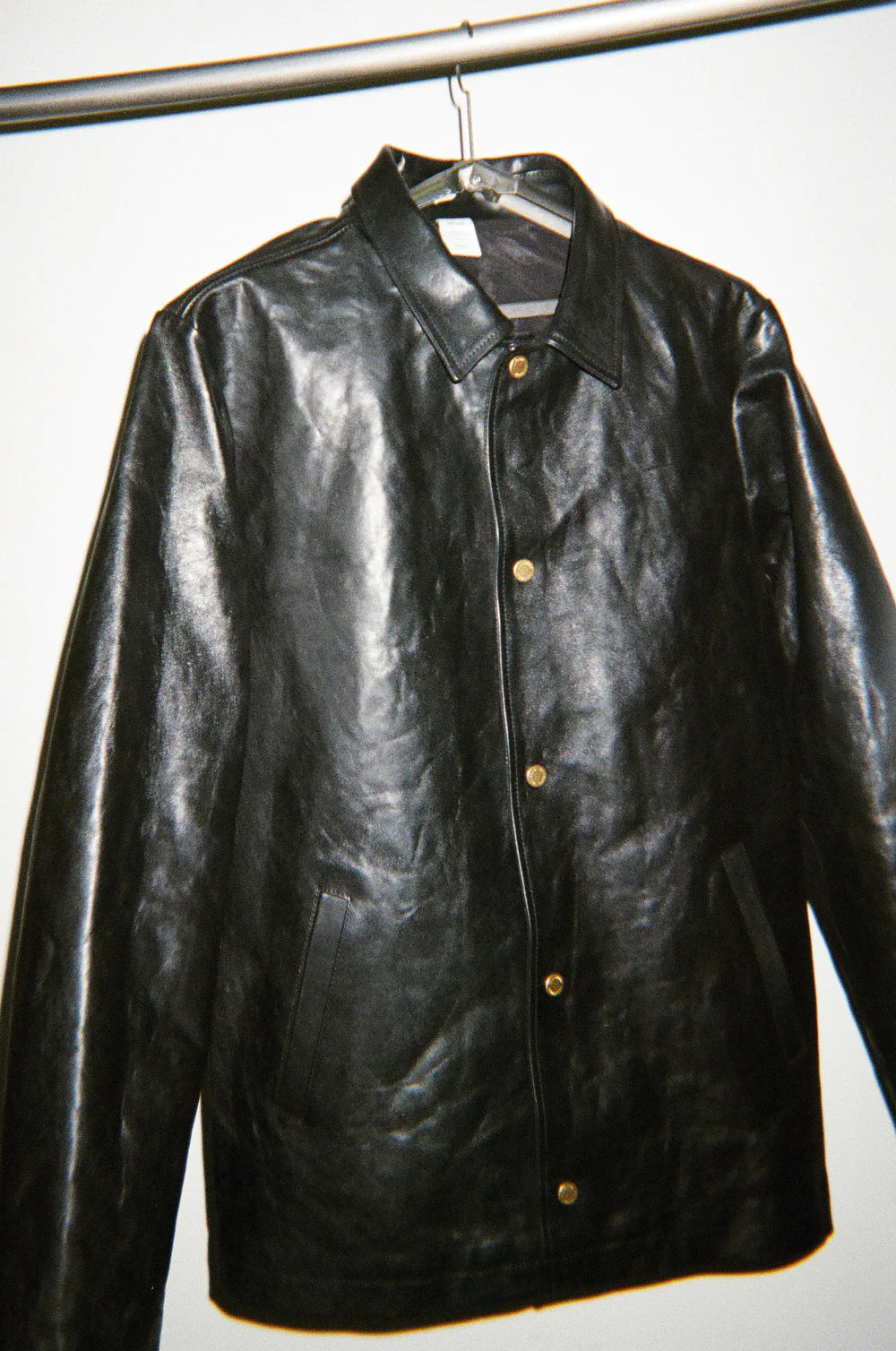 JJJJound launches its first Leather Jacket. Reminiscent of the Standard coach jacket while opening itself to innovative sustainable technologies with ECCO leather.
First established in 1991, ECCO Leather is now a global leader in sustainable leather tanning. ECCO leather's family owned business is built on values in craftsmanship and heritage. The company aims to be energy neutral by 2028. Ecco Leather's DriTan™ technology is set to revolutionize the leather industry. Leather tanning has always been thought to be impossible without the use of large amounts of water. DriTan™ is a step in the tanning process which uses the moisture already present in the hides. This technology also reduces the amount of chemicals used and lowers wastewater production.
 Ecco Leather invites us to be part of their EL3 initiative which propels sustainable innovation through leather. EL3 builds a community based on free creativity - without the pressure of commercial results. Referencing our classic sideline uniform, this project adapts JJJJound's signature Coach Jacket with minor fit alterations to compliment ECCO Leather's fine grain cowhides.
The new JJJJound Leather Coach Jacket is set to be released Thursday, February 23 at 12 PM EST on JJJJound.com