Projects
Eddie Bauer IV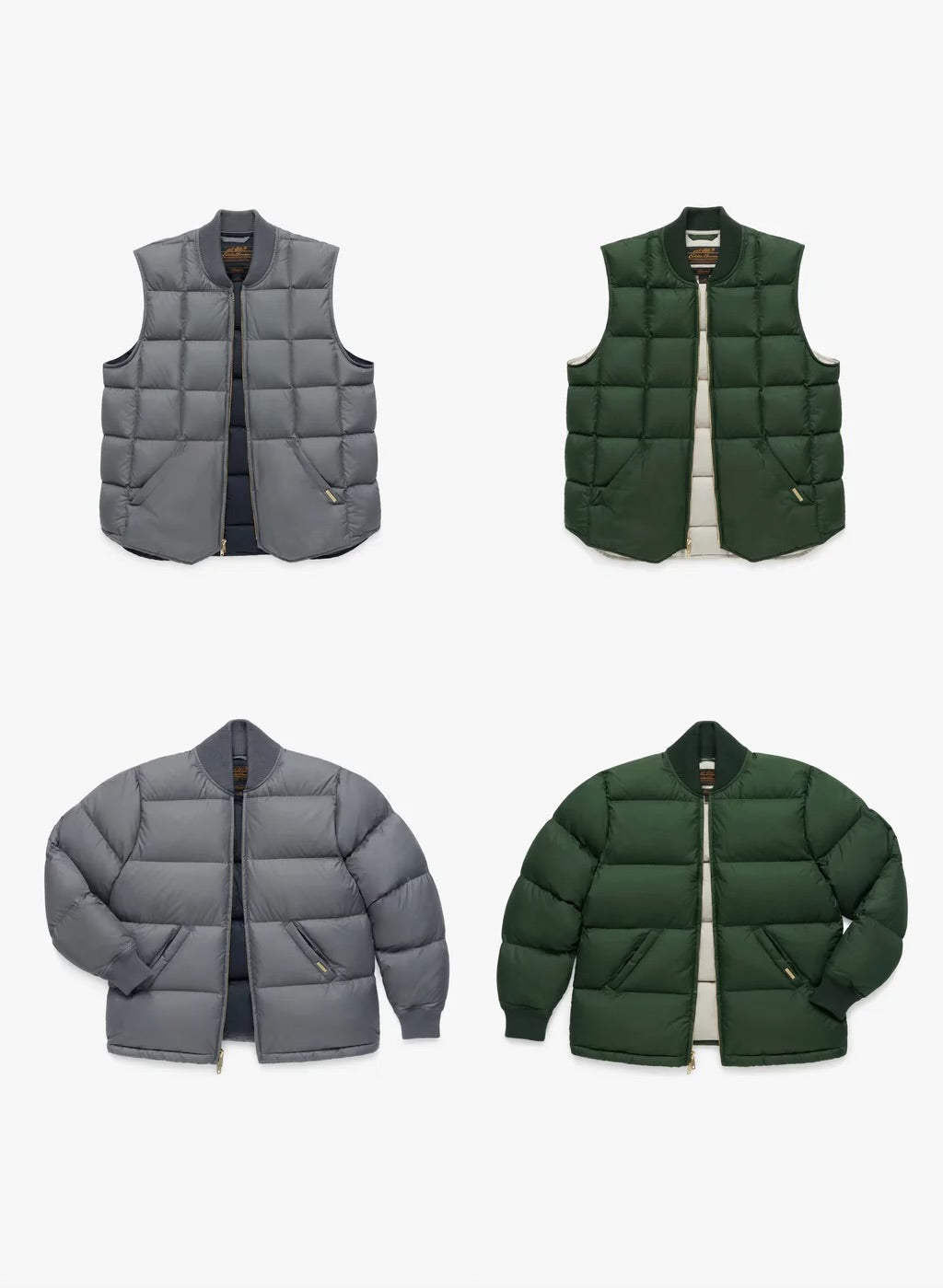 The limited product offering includes the signature Eddie Bauer JJJJound Down Jacket with a slightly reduced fill from its introductory version, alongside a reissue of the iconic Canadian Vest brought forth in the first collaboration between the two brands.

For this collaboration, we've juxtaposed two distinct color hue narratives into the same products, each lending a different context and mood. A Dark green captures a relaxed, retro heritage essence a color inspired by nature; in contrast, the desaturated charcoal mirrors a raw and utilitarian cleanliness.

Available to purchase Thursday, November 9th at 12 PM EST on JJJJound.com and Friday November 10th on Eddiebauer.com.