Projects
Vans II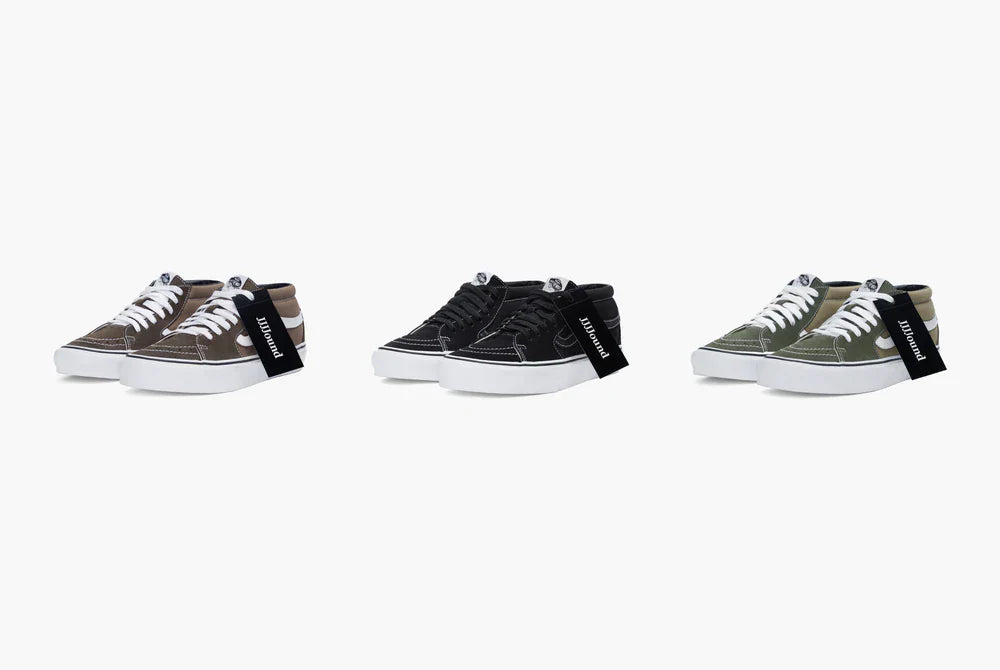 As a second collaboration, the Vault by Vans Style 37 is reinterpreted through JJJJound's minimalistic lens.
The retrospective sneaker debuted in 1978 as the brand's first high-top skate shoe, which integrated the ankle guard concept into its design. The short-lived style was only in production for one year, before it's design evolved into the beloved Sk8-Hi currently at the core of the Off The Wall franchise. Sometime in the 1990s, Vans reissued the Vault by Vans Style 37 and since then it has been reissued and rediscovered as the Sk8-Mid.
Rich in its history and timeless in its design, this special edition of the Vault by Vans Style 37 stays true to its origin. To honour the Mid-Hi's fundamental objective, this enduring silhouette is depicted in materials selected for their durability and colorways are carefully diluted into a refined palette evoking the state of heavily-used skate sneakers. This special edition lets the details speak for themselves—quietly, subtly, but convincingly.
Available in black, green, and brown suede on August 10, 11 and 12.