Projects
Reebok IV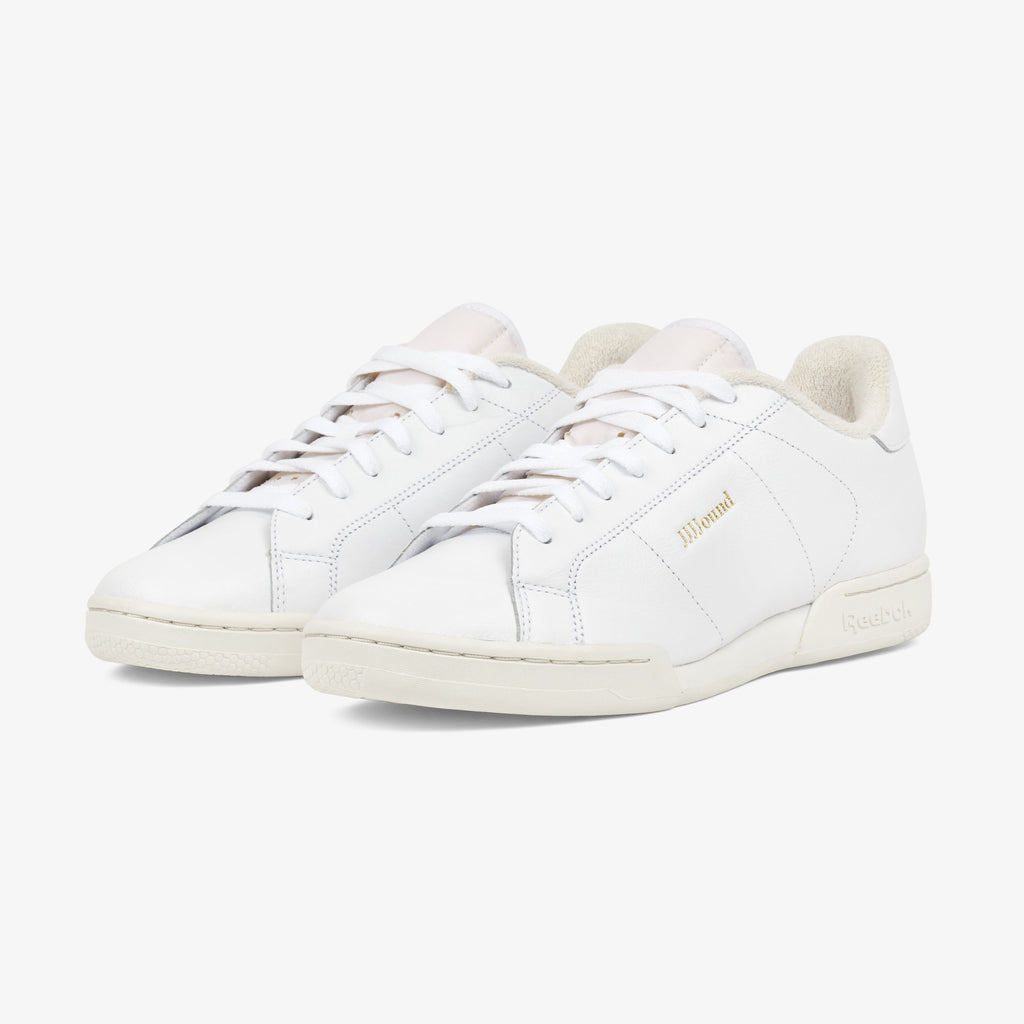 As a fourth collaboration, the NPC II is presented through JJJJound's minimalistic lens.
 Originally built for tennis players, the low-top Reebok 1985 NPC returns from the archives. In the '80s, the NPC II ruled the court with its soft, all-white silhouette. Today, the men's shoe returns as a staple. This laid-back take on the 1985 classic has the same clean lines and unique cupsole as the original.
This year, JJJJound's take on the NPC II features multiple minimal variations that give the shoe a wide array of indistinguishable iterations. The variations are mixed and matched throughout the production line. The pairs are sent out at random and customers are not meant to know which exact pair they will receive. The result is a minimal and modern sneaker that prioritizes light colour nuances as a design integrity—staying true to its original identity.
Priced at $150, the new collaboration is set to launch Thursday, July 21 at 12 PM EST on JJJJound.com and on Reebok Global channels Friday August 5.